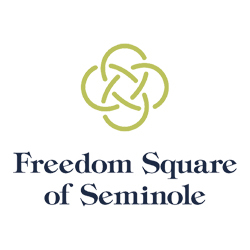 Maintenance Technician - HVAC Certified
Sorry, this job has expired.
Seminole, FL
Join our family today!

Freedom Square of Seminole is a Continued Care Senior Retirement Community, that includes Independent Living and four levels of care on one campus: Long Term Care, Short Term Rehabilitation, Assisted Living, and Memory Care. We put our resources and programs to work so our senior residents enjoy their lifestyle to the fullest.

We offer competitive wages, benefits, training and the opportunity for growth.

Full-time employees enjoy the benefits of:
• Competitive Pay
• Medical, Dental and Vision
• 401K
• Training
• Paid Time Off
• Employee Assistance Program (EAP)
• Awards and Recognition Programs
• Referral Program

Job Description:
Keeping our communities running in top-notch condition requires the skills of an experienced maintenance technician. Maintenance Technicians will perform general maintenance projects as scheduled or assigned and respond to maintenance requests by community directors and residents in both private rooms and public living areas. In addition to scheduled and unscheduled maintenance on, but not limited to: HVAC, elevator, fire and sprinkler equipment, generators, landscape, kitchen equipment, emergency pull cord equipment, installations and repairs involving plumbing and electrical equipment, carpentry work, painting, and equipment repair.

Maintenance Services include but not limited to:
• Responds to maintenance requests, including repairing plumbing, electrical, heating and replacing light bulbs.
• Repairs and maintains vacated rooms in a timely manner.
• Ensures common areas of the community are properly maintained.
• Assesses all plumbing and electrical problems within the community and determines the best course of action to correct the problem. Works within the legal scope of local and state codes.
• Assess property damage and file property damage claims in accordance with company policy.
• Documents safety issues as well as physical plan deficiencies related to local, county, state and federal guidelines. Reviews safety data sheets (SDS) as requested for potential exposure to hazardous chemicals and takes necessary precautions.
• Maintain positive communication with local fire marshal, building inspector and any other jurisdictions governing the community.

Education and Experience Requirements:
• High school diploma or General Education Diploma (GED)
• One to three years related experience and/or training; or equivalent combination of education and experience.
• Knowledge of building equipment, building codes and building systems (HVAC, plumbing and electrical) in health care facilities.

Certifications:
• HVAC Certified required

We help senior residents create more vibrant lifestyles for themselves by promoting a culture of health, wellness, and engagement. We go the extra mile to support the overall well-being of our residents. Our diverse communities offer a range of lifestyle option. Freedom Square of Seminole fully embraces and focuses on a culture of hospitality, where the Experience IS EVERYTHING!

Grow your career with us!
17332